Reciprocating Vertical Lifts
---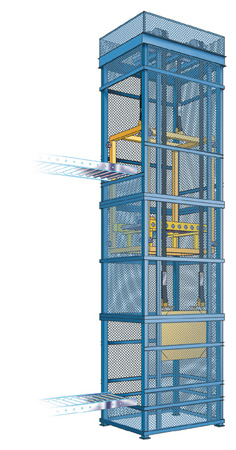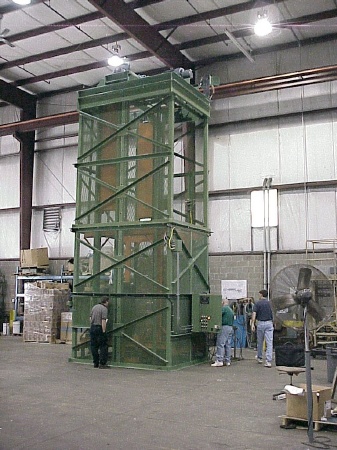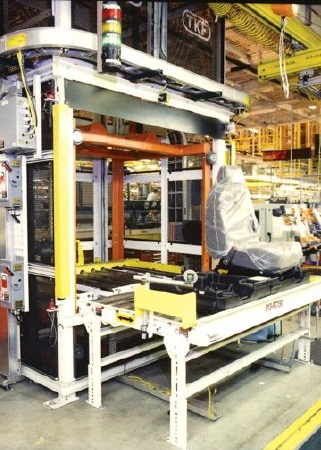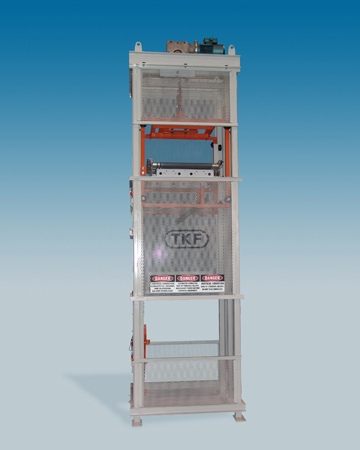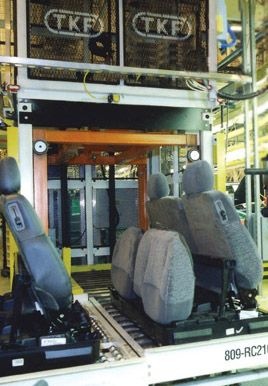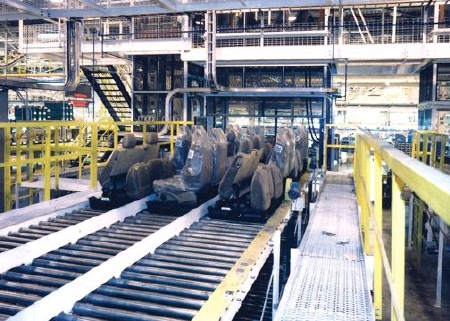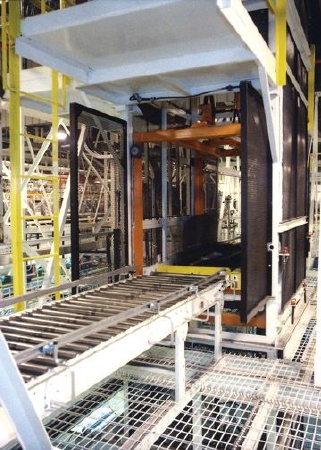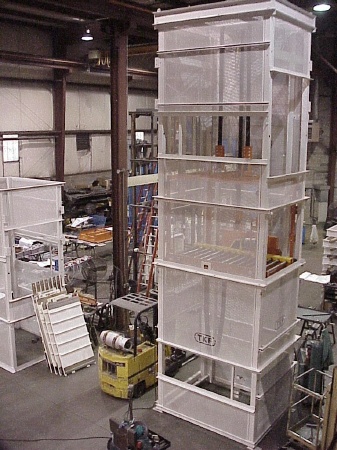 Our reciprocating vertical lifts are economical and efficient. The counterweighted design reduces HP and power requirements, while shaft-mounted drives reduce mechanism and maintenance requirements, without a loss in HP. Counterweights effectively cut the live load in half, and are incorporated into all models. Also standard is a 4-post design, and full top to bottom guarding, regardless of load capacity.
Unit load capacities are available up to 6000 lbs, with a vertical travel of up to 100 ft. Load and unload points can be incorporated at any height, and on any side of the unit. This permits "Z", "C" or right angle flow. Lift speeds can range from 10 – 200 FPM, and the units can be either chain or belt driven. The bed, while typically constructed of roller conveyor, can be designed using virtually any type of conveyor, including our innovative PosiGrip.
Our reciprocating vertical lifts are used in a wide variety of applications where items need to be moved from one level to another, including basements, mezzanines, balconies, storage banks, or within multi-story buildings to name a few.
The Vertical Reciprocating Conveyor (VRC) Subcommittee of the Conveyor & Sortation Systems (CSS) Industry Group has published the recently updated Application Guidelines for Vertical Reciprocating Conveyors.
This publication clearly and thoroughly presents industry best practices for the specification, design, installation, and maintenance of vertical reciprocating conveyors (VRC). It also serves as a comprehensive safety guideline for VRC's and establishes a minimum design criteria when used in conjunction with ASME B20.1 - Safety Standard for Conveyors and Related Equipment and is recommended by the ASME Main Committee for B20.1.
Request a Quote for Vertical Conveyors/Lifts